Sunday, June 5, 2005

How can I forget to post about his victory?!?!?!?
He's a champ...The Clay Court King!!!!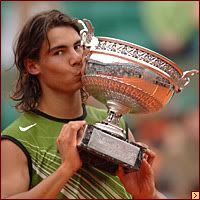 Spanish teen Rafael Nadal capped an amazing fortnight by overcoming a game Mariano Puerta
6-7 (6), 6-3, 6-1, 7-5
to win the his first Roland Garros men's title. "
Its' always been my dream to win this tournament
," said Nadal, who became the first man to win in his debut since Mats Wilander in 1982. "
It was such a tough match and a great final
."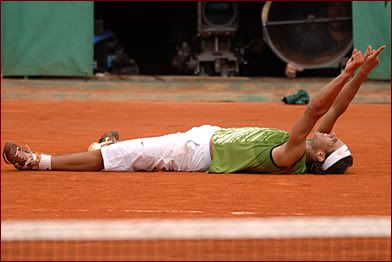 The 19-year-old Spaniard and the 26-year-old Argentine wowed the sold-out crowd on Court Philippe Chatrier, going end to end chasing down each other heavily top-spinned blows. But in the end, it was Nada's ability to exhaust Puerta that keyed his victory, as he mixed in deft drop shots, slapping backhands and heavy forehand to every part of the court.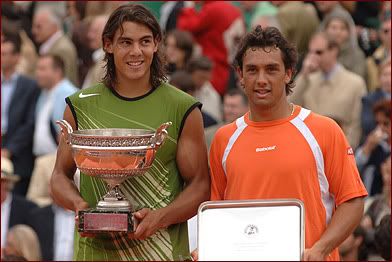 Cheerio =)