When we were coming back to Karachi, we witnessed some beautiful poetry on the intricately painted trucks!
See this: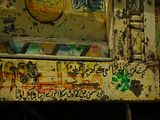 Funnie?! ;)
----------
We laughed a lot at this one!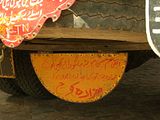 Hai na mazay ka? ;) "Hazara coach" which was near Karachi!
----------
Wondering who has written this....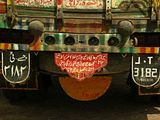 :)
---------
Well, you have to read this! This is a "majmooa-e-kalaam" hahaha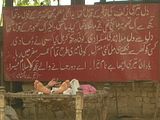 'Koi dekh ker jal gaya, kisi nay dua dee'
Ufff ufff ufff.....
We all said "Walaikum Assalam" when we read the line line. Hahaha.
Enjoy!
Cheerio =)